The UW Extended Campus 2023 Faculty Symposium will be held June 5-6, 2023, at the Memorial Union in Madison. We are looking forward to seeing you at this beautiful location situated in the heart of campus overlooking Lake Mendota!
As you may know, we are doing things a bit differently this year. In addition to sessions led by the Instructional Design and Media Services teams from UW Extended Campus, we are excited to have faculty-led presentations this year and hear about teaching strategies in various disciplines and from multiple campuses.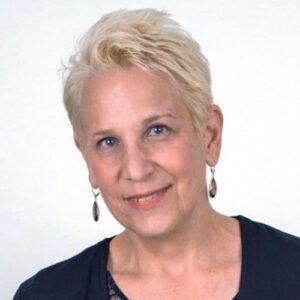 Keynote speaker Cathrael (Kate) Kazin will start us off with an interactive presentation titled Embracing "Failure" as Key to Learning on how we can shift our perspective about failure. Rather than seeing it as something negative, Kazin argues we should integrate failure into our teaching and learning strategies. The presentation will include hands-on activities to help you create a learning environment where students realize that "not getting it right the first time" is part of their learning and success.
Breakout Sessions with Faculty
Learner Agency: Keynote speaker Cathrael (Kate) Kazin will share five practical steps on how to help students in online environments become better learners through increased agency.
Capstone Tool: Tim Krause (UW-Stevens Point) and Amy Lane (UW Extended Campus) will showcase an interactive tool that provides students in capstone courses the opportunity to discuss and analyze their capstone project ideas with their instructors. Based on course expectations and program criteria, students will be able to make an informed decision on their capstone project choice.
Assignments for Analytical Courses: Pritosh Kumar (UW-Parkside) and Parag Dhumal (UW-Parkside) discuss some of the challenges in creating assignments in analytical courses and show us how the limitations of Canvas can be successfully navigated.
Microcredentials: Laura Pedrick (UW-Milwaukee) and Sue Stalewski (UW-Milwaukee) will explore the topic of microcredentials at their campus in the flexible and traditional formats.
HIPs: Jill Rinzel (UW-Milwaukee) and Eileen Horn (UW Extended Campus) will explain how high-impact practices (HIPs) can be used in self-paced courses.
Discussions: Russ Roberson (UW-Parkside) will share his experience designing successful discussions in online courses and how they can have a big effect on your students' learning experience.
Care-Focused Pedagogy: Christine Vandenhouten (UW-Green Bay) and Myunghee Jun (UW-Green Bay) discuss a care-focused approach in an RN-BSN program.
Breakout Sessions with UW Extended Campus Staff
In the sessions led by UW Extended Campus instructional designers and media team representatives, we will explore the following:
Strategies and tips on how to integrate interviews with subject matter experts into your courses
Tips on how to make your content more equitable, diverse, and inclusive
ChatGPT and what it means for the future of online learning
Our new course design showcase website
Tips on how to enhance your online discussions
You can find more details on each breakout session on the 2023 Faculty Symposium website.
We are looking forward to engaging discussions and networking opportunities with all of you! See you soon!