Jason serves as the Chief Business Officer of UW Extended Campus. He is charged with leading all administrative efforts across the organization, including information technology, human resources, business services, data analytics and facilities and operations.
In Jason's nearly 20-year career with UW System, he has had the opportunity to work with and travel to each campus in the system. While with UW System Administration, Jason held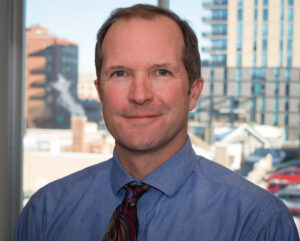 several leadership positions in human resources and led several important projects, including the establishment of the policies and procedures that resulted in implementation of the University Personnel System. Jason has also served as the Assistant Vice Chancellor of Human Resources for UW Colleges and UW-Extension. During his tenure in that role, he helped lead two major reorganizations. He was also the interim Vice Chancellor for Administration and finance for UW Colleges and UW-Extension.
Jason received his Bachelor of Arts and Juris Doctorate (JD) degree from UW-Madison.