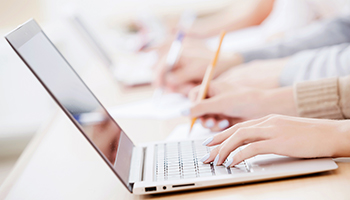 We have resources for every Wisconsin lifelong learner:
Working adults who want to finish a bachelor's or graduate degree can explore our fully online degree programs.
Our self-paced UW Flexible Option degree programs are another way to earn credit for what you already know.
Current UW System students or anyone interested in personal enrichment can take advantage of individual, self-paced courses for University of Wisconsin credit, offered online by UW Independent Learning.
If you are a middle or high school student (or parent) who is interested in attending one of the 26 University of Wisconsin campuses, you can get information on programs and courses, financial aid, application and admissions, and more from UW HELP.
Finally, we support the Veterans Wisconsin Education Portal, which provides a wide variety of resources for nontraditional students who are also Wisconsin veterans.