Introduction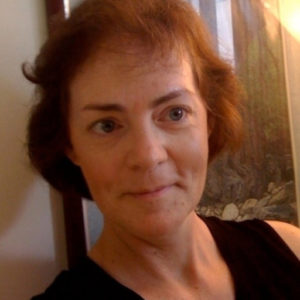 I was one of those students that always hated group projects because I invariably ended up with somebody who didn't do their work and I figured I could do it better myself…I always thought students would feel the same way. But I was encouraged to try it out and it's been great.
Like many students and instructors, Heather Herdman, PhD, entered into the fray of online group projects with trepidation; but, with input from other colleagues in the program and instructional designers, she made the commitment to give it a try.
We all know that students have responsibility for making group work successful and instructors have little control over what students do or don't do, but we also have a responsibility to provide the best environment for the group work to occur. As instructors, there are things we can do to change the conditions of group work and impact the trajectory to increase the likelihood of success. Today we're going to take a close look at Heather's approach to this project as a way to uncover keys to successful teaching with online group projects.
You can think about your work related to online group projects as fitting into three phases: planning, designing, and doing.
Planning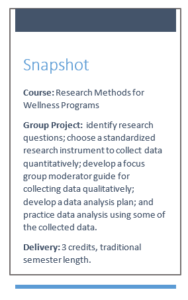 An online group project that isn't well planned is going to become an unstable learning experience. Students will be more frustrated, asking more questions and offering more complaints. This serves as a reminder that we really need to think about which course or unit objective can be met with a group project. In Heather's graduate-level course there is a clear connection between the group project and a career in health and wellness. When we asked about the goal of the course, Heather said,
Students should be able to both analyze someone's research and also conduct research. In health and wellness employment situations graduates will have to work with teams. They have to work with people from different departments, often with people that have very different backgrounds. You've got to have a way of bringing those people together. So this course's project is kind of a nice way to introduce people to the fact that you've got to learn to work with people that may come at things from a very different perspective than you do.
As we dive deeper into this case, you'll see that Heather does an excellent job of explaining this connection to students.
Spending time upfront planning and designing your group project makes it easier to implement. You make it easier for yourself to manage the course and for students to succeed. It is critical to know why the group project is part of the course, because making sure it's really clear in your mind will help when it comes to communicating the value of the project to students.