Best Practices for Online Teaching and Learning
A professional development opportunity for faculty teaching in online
collaborative programs administered by UW Extended Campus.
Network and engage with faculty, instructional designers, and
media staff to share and discuss best practices in online teaching and learning.
Our 2022 Speakers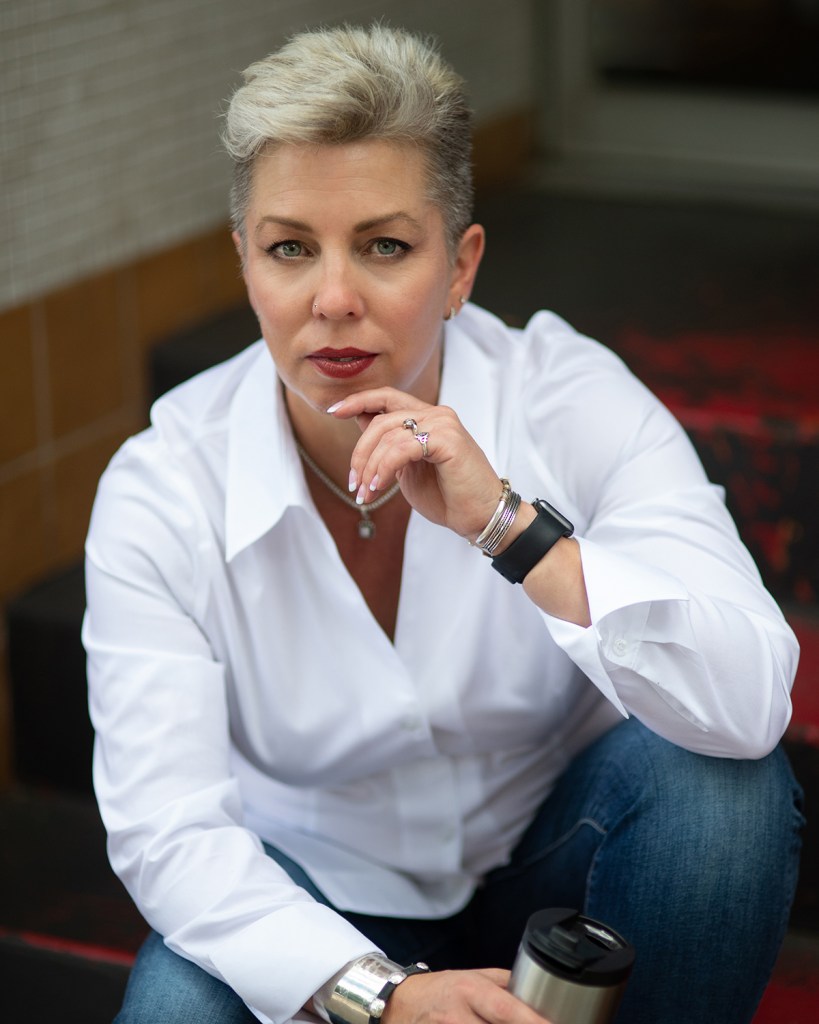 Keynote Speaker: Flower Darby
Flower Darby celebrates and promotes effective teaching in all class formats to include, welcome, and support all students as they learn and succeed. As faculty and an instructional designer, she's taught community college and university classes for over 24 years in a range of subjects including English, Technology, Leadership, Dance, and Pilates. A seasoned face-to-face and online educator, Darby loves to apply learning science across the disciplines, and to help others do the same.
Flower speaks, writes, presents and consults on teaching and learning theory and practice both nationally and internationally. She has helped educators all over the world become more effective in their work. She is the author, with James M. Lang, of Small Teaching Online: Applying Learning Science in Online Classes, and she's a columnist for the Chronicle of Higher Education.
Her new book on emotion science and teaching with technology is forthcoming from West Virginia University Press.
Breakout Speakers
Ryan Anderson
Ryan Anderson is the Senior Director of Instructional Design for the University of Wisconsin's Extended Campus (UWEX). His team works with faculty across the state to create online degree completion programs. They also provide the instructional design and support for the Flexible Option—the University of Wisconsin System's competency-based degree program. Prior to joining UWEX, Ryan's led the e-learning design team for Epic—one of the nation's leading healthcare software vendors that provides services for some of the most well-respected healthcare organizations in the world. Ryan holds a master's degree in Curriculum and Instruction from the University of Wisconsin-Madison and he is currently completing a doctoral degree. He frequently presents at both statewide and national conferences.
Shaylah Beers
Shaylah strives to make technology work for people. Bringing a background in corporate training and instructional design, she works on processes and technologies to support the students, faculty, and staff who interact with the UW Extended Campus Digital Learning Environment.
Laurie Berry
Laurie Berry is passionate about ensuring that all students are able to access and engage in learning experiences. She is an instructional designer and has experience working with the UW Flexible Option competency-based degree program as well as the master's degree in Health and Wellness Management and bachelor's degree in Business Management at the University of Wisconsin Extended Campus. She holds a master's degree in Instructional Design and Technology from Western Illinois University and enjoys presenting at local and national conferences.
Nate Ewings
Nate Ewings has worked in education for over 15 years in both the private and public sectors. He holds a Bachelor of Science degree in Biology Education from the University of Madison and a Master of Science in Education from Purdue University. As a Senior Instructional Designer at UW Extended Campus, he has worked on competency-based and collaborative programs. Currently, he assists with the development of the Masters in Cybersecurity courses
His professional interests include applying motivational theory, cognitive load theory, and scaffolding techniques to promote student engagement and retention.
Eileen Horn
Eileen Horn is a Senior Instructional Designer with the University of Wisconsin Extended Campus. Building on her experience designing online learning for 10+ years in various higher-education environments, she was instrumental in creating design standards and processes for CBE course development in UW Flexible Option. Eileen says "I love my job because I get to know and work with so many great faculty through course development. Online learning and instructional design continue to evolve quickly and I'm glad to be a part of that growth and discussion." Eileen earned her Certificate in Distance Education from the University of Wisconsin-Madison School of Education and her M.S. degree in Administrative Leadership from the University of Wisconsin-Milwaukee.
Kristin Kowal
Kristin Kowal is a Senior Instructional Designer at the University of Wisconsin Extended Campus. She started her career as an instructional designer with the UW System in 2008 and has presented on and written about the topic of discussion alternatives since 2018. She holds a Master of Science from the Graduate School of Library and Information Science (GSLIS) at the University of Illinois at Urbana-Champaign.
Amy Lane
Amy is an instructional designer for the University of Wisconsin Extended Campus (UWEX). She works with the Master's Degree in IT Management collaborative program as well as the UW Flexible Option program. Prior to joining UWEX, Amy's higher education experience includes designing and facilitating faculty professional development courses and online teaching experience in higher education. Amy holds a doctorate of education degree from St. Mary's University, Minneapolis, and a master's degree in Counseling and Human Resource Development from South Dakota State University along with a Maser's Level Certificate in Instructional Design.
Jessica O'Neel
Jessica is an Instructional Designer for UW Extended Campus. She works with the Independent Learning program and the Collaborative AAS program. She has over 15 years of classroom teaching experience at the secondary and post-secondary levels, including teaching in online and hybrid formats. During her experience, she mentored struggling learners and helped them get back on track with their coursework by applying motivational strategies and principles of change management. Outside of work, Jessica enjoys any outdoor activity, including hiking, gardening, fishing and snowsports.
Kerri Patton:
Kerri Patton is an Instructional Designer with the University of Wisconsin Extended Campus. She transferred to Extended Campus from the University of Wisconsin MBA Consortium in 2021. Prior to that, she managed an entire language program and an international exchange for a decade while also teaching in-person. She has worked in traditional in-person classroom settings, in online graduate and undergraduate collaborative programs, and has designed and facilitated faculty development trainings at both the high school, undergraduate, and graduate levels. Kerri holds a master's degree in Educational Technology and graduate certification in Online Teaching from Boise State University.
Eric Peloza
As an Instructional Designer, Eric Peloza values working with faculty throughout the state of Wisconsin. He is satisfied to know he contributes to the design and development team that extends educational opportunities to adult students like himself. Eric is an active participant in the instructional design community, including contributing to blogs, hosting faculty-facing webinars, and presenting at national conferences. Eric's strong connection with partner faculty members has been recognized and rewarded. In 2018 and 2020, he was the recipient of the Association of Distance Education and Independent Learning College-Level and Distinguished Course awards, respectively.
Kristine Pierick
Kristine Pierick is a senior instructional designer with the UW Extended Campus. In her 15 year career in instructional design, she has worked in both higher education as well as corporate environments creating high-quality learning experiences for adult learners. At UW Extended Campus Kristine has worked on the competency-based Flexible Option program, the self-paced, asynchronous Independent Learning program, as well as helping to design and develop the collaborative AAS program. Kristine is passionate about creating learning experiences where all students feel welcomed, represented, and valued.
Liz Seitz
Liz Seitz joined the instructional design team in 2021. In her previous role with the university, she used motivational interviewing techniques to support adult learners facing significant financial and emotional stress. In her free time, she likes to explore her community on long walks and volunteer playing piano at a local hospital.
Kyle Sky
Kyle Sky is an instructional designer with UW-Extended Campus. He believes powerful learning occurs when faculty connect with their students and provide individualized, authentic learning experiences. He supports faculty in the Health & Wellness and Cybersecurity programs. Before becoming an instructional designer, he was an instructor and academic librarian.
Terry Tao:
Terry Tao is a Senior Instructional Designer with the University of Wisconsin Extended Campus. He joined UW system since 2006. He has worked on traditional online programs, collaborative degree programs, and competency-based projects. He has served as lead instructional designer on many of these programs and projects. His instructional design and project management experience include both academic programs and cooperate training projects. His research focuses on student perceived online social presence and motivation in online learning environments. Terry holds a doctorate degree in Educational Technology and a master's degree in instructional system design from University of Central Florida.
| Time | Event |
| --- | --- |
| 11:30 am - 12:00 pm | Registration/Check in |
| 12:00 pm - 12:30 pm | Lunch |
| 12:30 pm - 1:30 pm | This keynote address will motivate and inspire instructors as we remind ourselves of what we love about teaching online. We'll consider how we can reinvigorate ourselves and our students, and in so doing, remember how meaningful and rewarding online teaching can be. |
| 1:30 pm - 1:45 pm | Break |
| 1:45 pm - 2:35 pm | |
| 2:35 pm - 2:50 pm | Break |
| 2:50 pm - 3:40 pm | |
| 3:40 pm - 3:55 pm | Break |
| 3:55 pm - 4:45 pm | |
| 4:45 pm - 5:00 pm | Break |
| 5:00 pm - 6:00pm | Cocktails and Networking |
| 6:00 pm - 7:30 pm | Dinner and Showcase |
Time
Event
7:00 am - 8:00 am

Breakfast

8:00 am - 10:00 am

Applied Biotechnology
BSN@Home
Data Science
Healthcare Administration
Health and Wellness Management (BS)
Independent Learning
Sustainable Management (BS & MS)

10:00 am - 10:15 am

Break

10:15 am - 12:15 pm

AAS
Applied Computing
Cybersecurity/ Information Technology Management
Data Science
Health and Wellness Management (MS)
Health Information Management Technology

12:15 pm - 12:45 pm

Grab and Go Lunch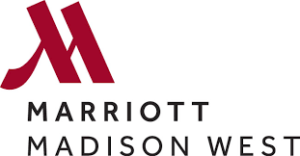 The meeting will be held at the Madison Marriott West. Blocks of rooms are being held at the hotel for Monday, May 23 and Tuesday, May 24. Rooms will be held until Thursday, May 12 (NEW DATE).  If you will need a hotel room please call the hotel or use the reservation link below to make a reservation before the cutoff date of Thursday, May 12. UW Extended Campus will cover the hotel cost. If your plans change and you are not able to attend or do not need the room please be sure to cancel your hotel reservation.
Reservation Information 
Book your hotel for UW Extended Campus 2022 Collaborative Program Faculty Symposium
800-228-9290 (please identify yourself as part of the 2022 UW Collaborative Faculty Symposium when making your reservation)
Rate: $90/night
Parking
There is no fee for parking.
Rejuvenate, Revitalize, Reenergize: Rediscovering Our Fizz in Online Teaching
Breakout Sessions
All Faculty Symposium event costs are supported by UW Extended Campus. There is no fee to attend.
REGISTRATION IS NOW CLOSED.  If you have questions, please contact Lindsey Conklin, lindsey.conklin@uwex.edu.