About Us / Contact Us
The University of Wisconsin System received a $1.2 million grant from Lumina Foundation to evaluate and relate the story of the UW Flexible Option direct assessment, competency-based education (CBE) program. UW Flex is a complex, multi-institutional program offered through a collaboration between UW Extended Campus and partnering UW institutions.

The Lumina grant was awarded to help individual two- and four-year colleges and universities and also state systems working to develop similar CBE delivery systems by:
Identifying metrics and collecting data through interviews with stakeholders from UW-Extension, UW System Administration, UW-Milwaukee, UW Colleges, and other UW institutions participating in the UW Flexible Option
Documenting the academic, operational, budgetary, communications, and policy infrastructures necessary to offer competency-based education
Disseminating findings through trade publications, national conferences, webinars, and videos, in conjunction with the UW Flex staff
Developing this website as a resource for policy-makers, higher education leaders, and frontline staff
Lumina Foundation is an independent, private foundation committed to increasing the proportion of Americans with high-quality degrees, certificates, and other credentials to 60 percent by 2025. Lumina's outcomes-based approach focuses on helping to design and build an accessible, responsive, and accountable higher education system while fostering a national sense of urgency for action to achieve Goal 2025.
PRINCIPAL INVESTIGATORS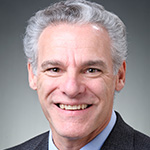 Aaron Brower


 aaron.brower@uwex.edu


 608.262.6151
Aaron Brower is University of Wisconsin System Senior Associate Vice President of Academic Affairs and Executive Director for UW Extended Campus. His primary responsibility is to develop and expand educational opportunities for adult and professionally-oriented students, the largest segment of the state and nation now seeking higher education. UW Extended Campus has built a national reputation for creating award-winning innovative and student-centric programs that partner with and leverage resources across all University of Wisconsin campuses. Among the many collaborative programs within UW Extended Campus's portfolio is the UW System's UW Flexible Option, the first-in-the-country competency-based educational program. UW Flex was created under Dr. Brower's leadership when he was Provost and Vice Chancellor for UW-Extension. Read more.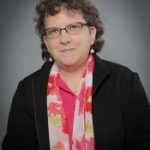 Rebecca Karoff


rkaroff@utsystem.edu

512.499.5087

Rebecca Karoff is associate vice chancellor in the office of academic affairs for the University of Texas System. She is responsible for multiple initiatives focused on quality student learning and success. She formerly was senior special assistant to the senior vice president for academic and student affairs at the University of Wisconsin System Administration. She helped drive proficiency-based curricular delivery and reform through a number of collaborative system-wide initiatives, including the UW Flexible Option, for which she was a senior adviser. She also is the founder and former director of LEAP Wisconsin, the UW System's liberal education initiative in partnership with the Association of American Colleges & Universities (AAC&U). Read more.
David Schejbal was dean of the Division of Continuing Education, Outreach and E-Learning at the University of Wisconsin-Extension from July 2007 – August 2018. He provided leadership and oversight for the division's work with all 26 campuses in the UW System to increase access to programs, classes, and degrees, including online and Flexible Option programs. He was the 2015-16 president of the University Professional and Continuing Education Association (UPCEA) and serves on the executive committee. He was a 2012 founding member of the Competency-Based Education Network (C-BEN): A National Consortium for the Development of Higher Education Models and serves on the C-BEN steering committee.
CO-INVESTIGATOR
GRANT STAFF
GRANT CONSULTANTS