An email signature is an important branding element. By standardizing the email signature, we can clearly represent UW Extended Campus and it's program and business units. A form is available to help create the standard email signature.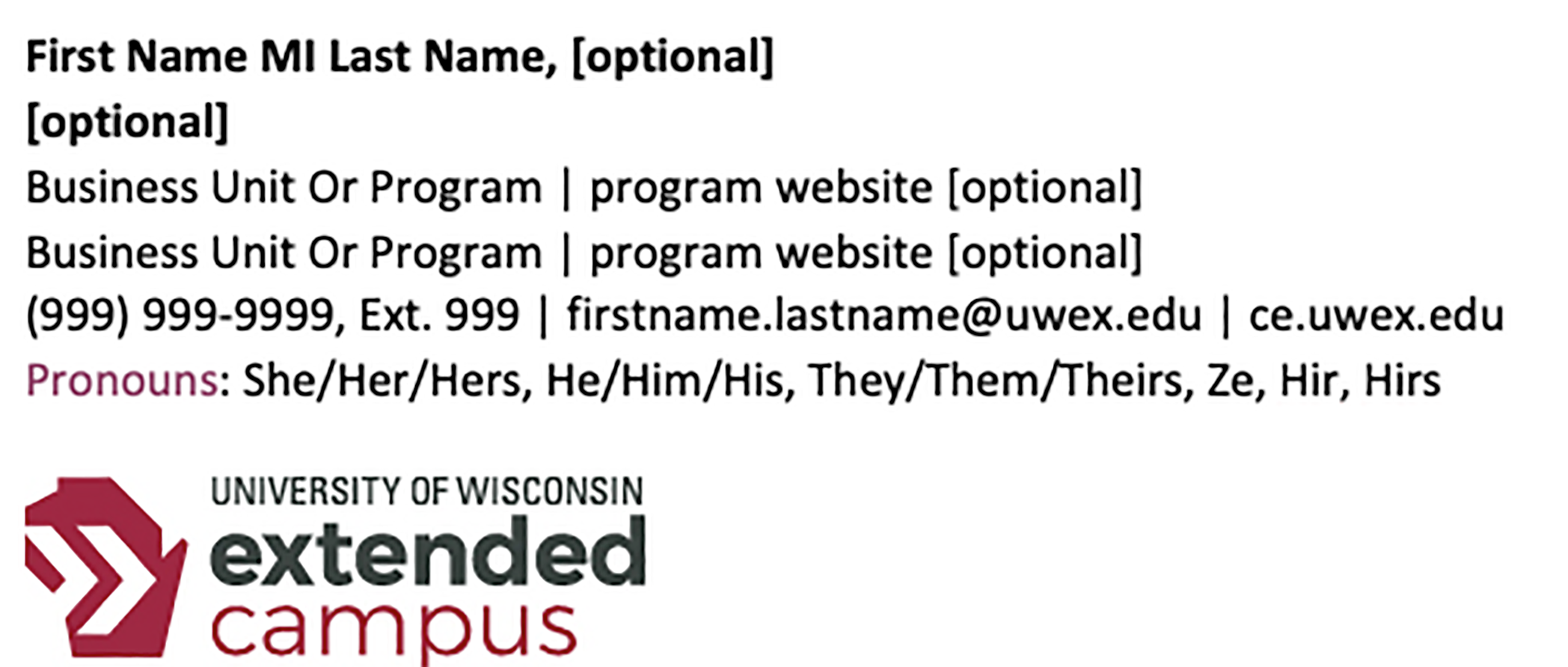 A GUIDE TO PRONOUN USAGE
Pronouns are important—probably more important than many of us think. Pronouns are words used to replace someone's name or title, and in English, some are marked for gender. Some people use gendered pronouns for themselves, others do not. Because of this, when we use pronouns to identify a person, we may be unintentionally making an assumption about that person's gender that differs from their gender identity or expression.
Using someone's pronouns correctly is important because it shows that you respect them, and it is affirming to be acknowledged as the correct gender. This guide is a starting point for how to use people's personal pronouns correctly and respectfully.