Selecting Slide Layout
There are several slide layouts located in the layout menu. Selecting one will automatically apply the layout to the current slide.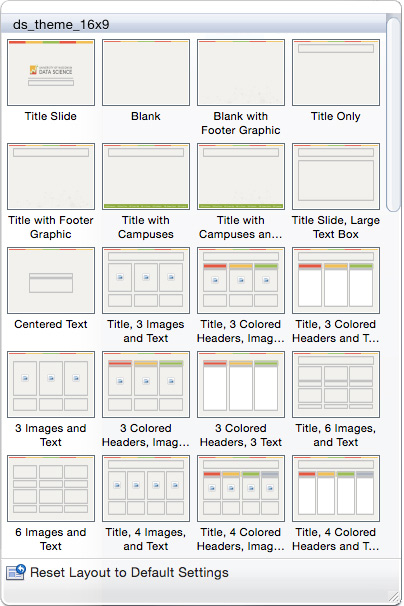 Title Slide
When designing a presentation, it is best to start with a title slide that introduces the topic that will be discussed. This presentation theme includes a title slide that features the program or UW Extended Campus logo, as well as a text field for a short description of the presentation topic.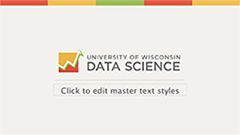 Text Slides
There are several slides that can be used for displaying text content in various ways, including bulleted lists and side-by-side comparison boxes.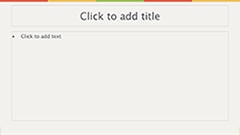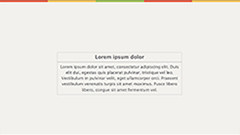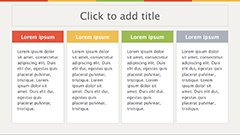 Photo Slides
Some presentations may benefit from the use of photos. When adjusting the size of a photo, it is important to remember to scale photos proportionately.

Avoid distorting photos.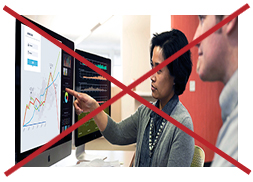 Each presentation theme includes slides that have placeholder boxes for photos to allow for easy formatting.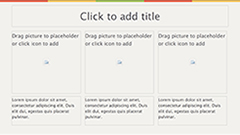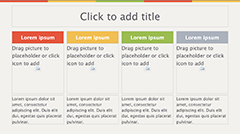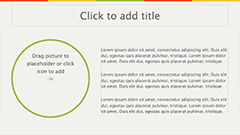 Dragging a photo over a designated placeholder box will add it to the container. Once an image has been added, clicking on it will cause a formatting box to appear. The formatting box provides image cropping options. Photos can be resized and moved around so that a specific area of the photo can be seen within the placeholder box.

The presentation theme also includes a selection of slides that feature photos relative to each program. These slides may be useful as a transition between presentation topics.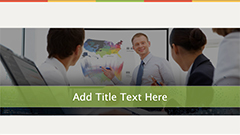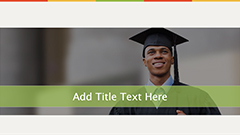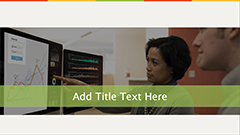 Theme Colors
Some objects or text may benefit from the use of an accent color. The font color and fill color menus for example, provide a color palette based on the theme colors.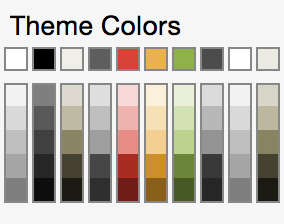 Typography
The presentation uses the default font, Calibri. Calibri is built into PowerPoint and will work on both PC and Mac computers.