Welcome to University of Wisconsin Extended Campus.
Extending the resources of the University of Wisconsin to residents of Wisconsin and beyond is the Wisconsin Idea, and it is the essence of UW Extended Campus.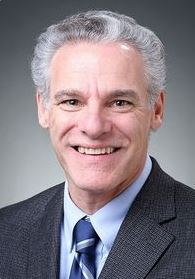 We serve as the front door to programs throughout the University, by supporting adult and post-traditional students, and by developing academic programs in multiple modalities that promote access to learning and contribute to student success.
Our history is long and deep. In 1892, the University began to offer correspondence courses through Independent Learning. One of our earliest Independent Learning students was a Wisconsin farmer who received his lessons through the mail and who studied for his courses at night by kerosene lamp. Today, our Independent Learning program continues to support students through 50+ self-paced courses—but now those courses are online and accessible to anyone from anywhere in the world.
In addition to Independent Learning, UW Extended Campus partners with all 26 campuses in the UW System to build online multi-institutional degree programs, competency-based programs, a broad array of credit and noncredit certificates, and other credentials that help students meet their academic and professional development needs.
It is the people who work at UW Extended Campus who make what we do possible. We have over 175 staff striving to maximize new technologies and increase access to University of Wisconsin programs. UW Extended Campus is home to the largest group of instructional designers and multi-media developers in the University, and we strive to push the boundaries of the education experience for students. Our program management and student services personnel are experts in helping adult and nontraditional students navigate the challenges of obtaining degrees and certificates, and our specialists in marketing and research make sure our programs meet emerging business and societal needs. Behind the scenes, the information technology department keeps systems running (and develops systems of the future); staff in human resources find and retain the best talent; and business services personnel maintain the efficiency and sustainability of our operations. Our diverse team is united in a mission to continuously innovate on behalf of students across Wisconsin and beyond.
On January 2, 2014, UW Extended Campus opened the UW Flexible Option, a competency-based set of degree and certificate programs. Students move through their UW Flexible Option program as quickly as they like, demonstrating mastery of knowledge and skills that are applicable to jobs in an array of fast-growing fields. The University of Wisconsin is the first system of public higher education to offer competency-based programs, and remains a national leader for this innovative approach to higher education.
My UW Extended Campus colleagues and I are proud to offer some of the most innovative, collaborative, and creative programs found anywhere in the world. Together with our 26 UW campus partners, UW Extended Campus brings academic and professional development programs to more than 200,000 learners each year, in all 72 Wisconsin counties, all 50 states, and more than 100 countries.
Welcome to UW Extended Campus. Join us as a student, join us as a faculty member, join us as a member of the global learning community.
Best regards,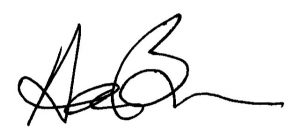 Aaron Brower, Executive Director