Brand Fonts
Typography is an essential element that helps communicate a unified look and distinctive brand personality.
Brandon Grotesque is the UW-Extension primary typeface. It should be used whenever possible on all branded materials. It's shape and design is a derivative of Futura, the UW System typeface, with slightly rounded corners which feel approachable and friendly yet sophisticated.
LICENSING AND USE
A license is required to use Brandon Grotesque. The current license allows for use in all print, digital, and on-screen applications. You may not share the font with third parties for use other than UW-Extension brand materials. If there is a need for use not listed above, please reach out for more details, or to purchase an extended license.
If you absolutely can not gain access to Brandon Grotesque, please first seek to use Futura. If you do not have access to Futura use Verdana (Regular and Bold) as a last resort. Verdana is a system font that is available on all PC and Mac systems and web safe.
WEB FONTS
When possible, online applications should use a font replacement technique that allows Brandon Grotesque to be displayed as a web font for headings, subheads, and call to actions. Open Sans will be the font choice for all paragraph styles. Verdana should be used for web materials only when a font replacement technique for Brandon Grotesque is absolutely not possible.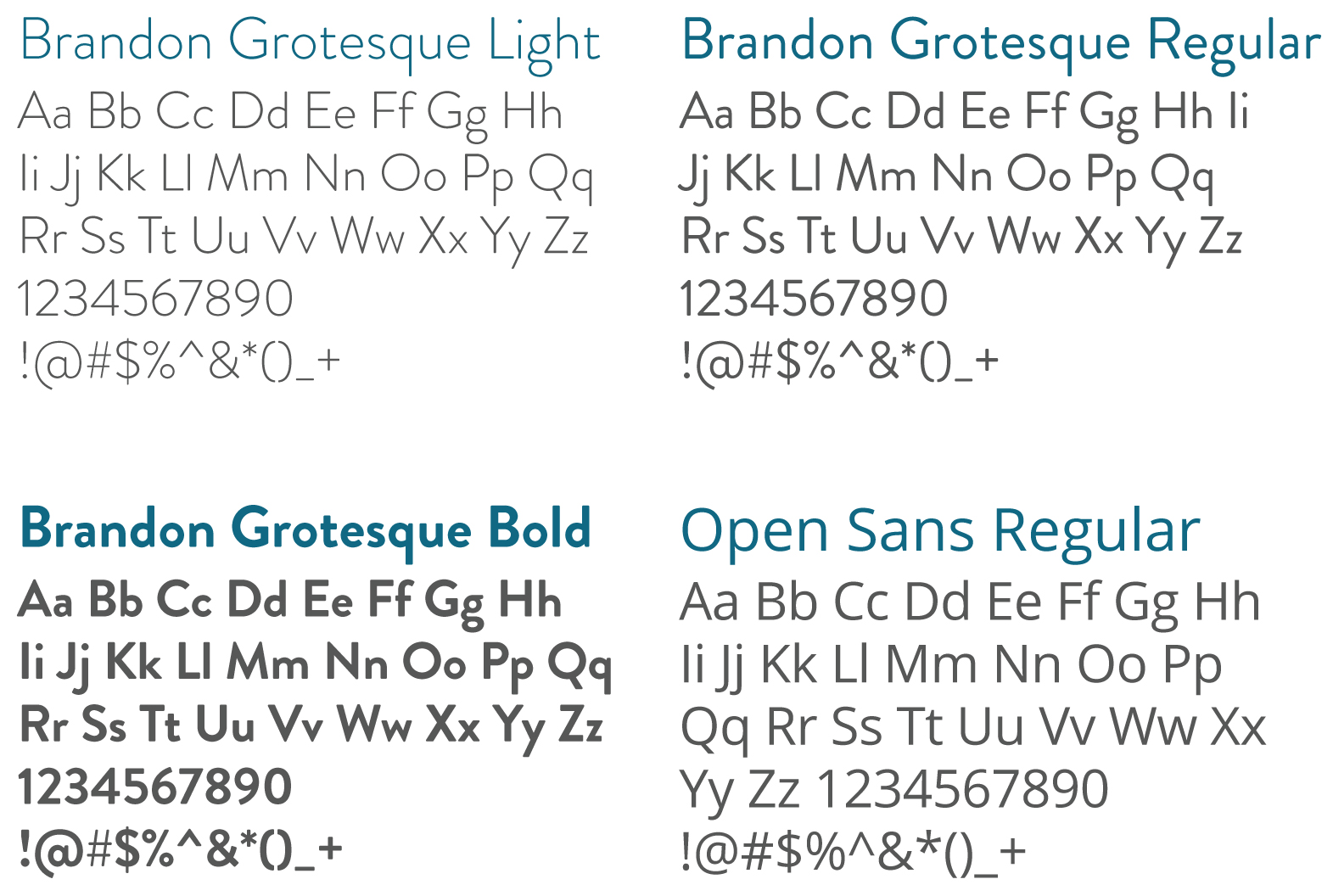 CASE
Sentence case is always preferred for long from body copy. Sentence case means only the first letter of the first word in a series of words is capitalized. This keeps our brand more conversational as well as improves legibility. It is recommended that all caps is used for headlines, subheads, and calls-to-action when it's written in the context of a sentence.
LEADING
Leading is the space between lines of type. When type is below 16pt., leading should be 6 points greater than the type size. Above 16pt., leading should be 5 points greater than the type size.
TRACKING
Tracking is the space between letters. Never set type with less than 0 tracking. Letters should never touch each other.
COLUMN WIDTHS
It is important that the width of a column of type is optimal for legibility. Column widths greater than 70 characters or less than 20 should be avoided.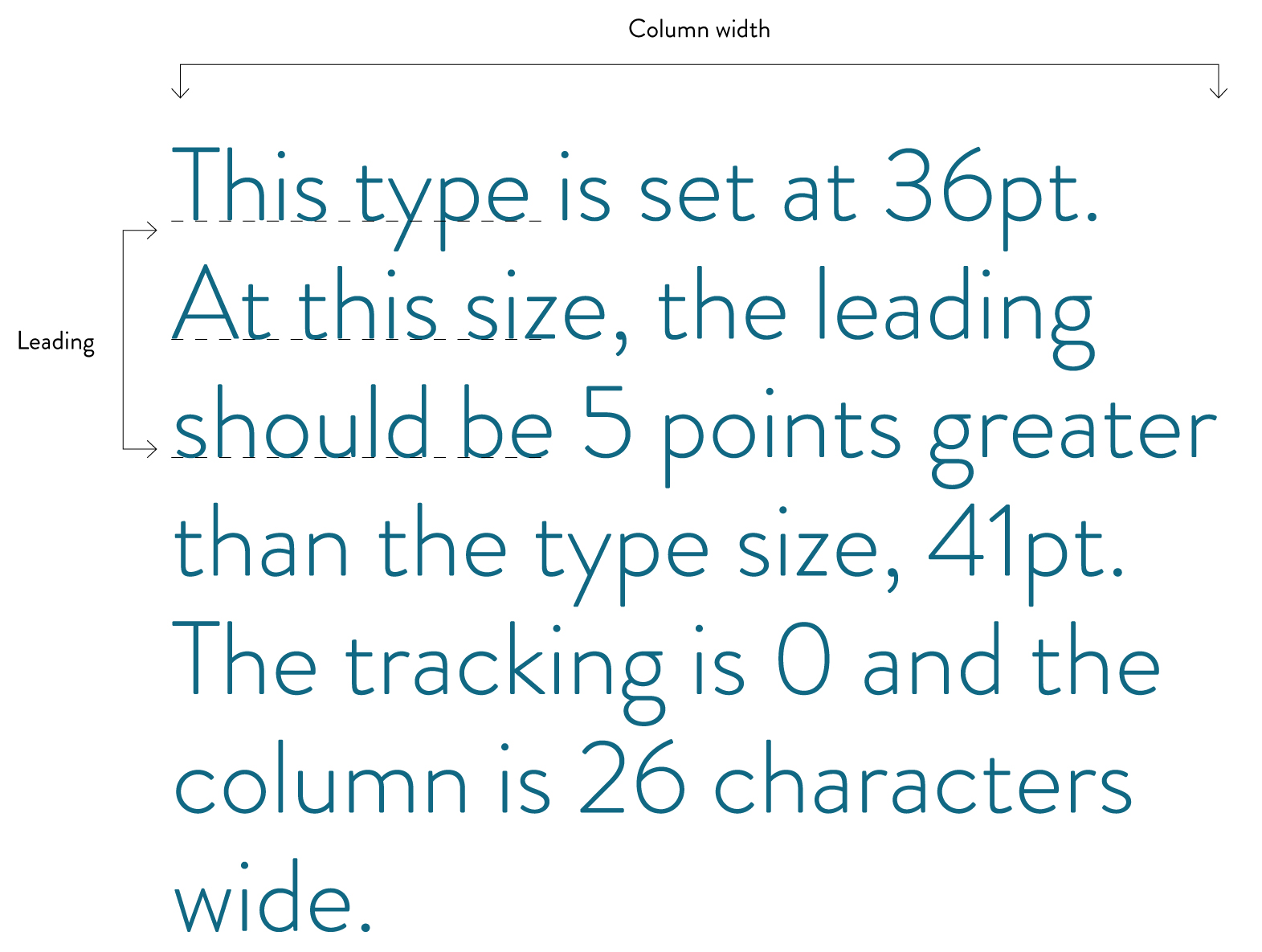 SECONDARY FONT USAGE
Paragraph text in web applications should be set to Open Sans, all body copy in print and/or digital applications should also be set in Open Sans.
MICROSOFT OFFICE APPLICATIONS
The font Calibri is the preferred font when working with Microsoft Office applications when licensed fonts are not available.
LOGO
Typography for the Continuing Education, Outreach & E-Learning tagline will always be Helvetica medium, in solid black with positioning as stated on the logos page.