The UW Leadership Development Program has partnered with our current instructors to develop micro learning options delivered virtually.
A new way to 

easily access leadership driven content

that will help you navigate your institutional / organizational role.
These

New Interactive Webinar

 sessions allow you to:
Engage in a live, online learning session with instructors who are experts in their field.
Conveniently participate among other leadership minded individuals, and
Create a perfect team building option by joining the sessions with your work group.
See descriptions and register.  Webinars listed are non-credit.
---
Each webinar registration gains access to the live session and a recording.
*

These sessions will be recorded.
---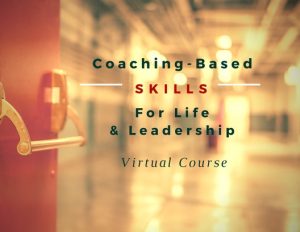 Coaching-Based Skills for Life and Leadership (2-course mini-series)
What would it be like to….
Say less, but have greater positive impact.   Navigate challenging situations and conversations with confidence.  Know what to say even at those awkward networking events when you don't know anyone.
These types of open and honest conversations require tools: to listen effectively, to ask genuine questions, and to build trust with the people you interact with.
Build your tool kit with this invitation to Explore practical and actionable ways to use coaching-based skills in both life and work.
If you are interested in developing skills that will empower you to be a more effective communicator, leader, friend, and coach than this mini-series is for you. 
---
 Instructor: Sarah Young, Zing Collaborative    Meet Sarah Young
---
November 15   9:30-11:00 a.m. 
* Coaching-Based Skills for Life / 90 min. 

$99

 

 

   REGISTER
Objectives:
• Ways to listen to what is being said (and what isn't)
• How to ask better questions to get better answers
• Tools to use in awkward situations when you don't know what to say
• Ways to apply coaching-based strategies to create deeper relationships, more trust, and more open dialogue
---
November 28   9:30-11:00 a.m. 
* Coaching-Based Skills for Leadership
and Performance Management / 90 min.  $99   

REGISTER  
Objectives:
• Leading and managing with less effort but more impact
• Giving and receiving feedback in a way that is both effective and compassionate
• Delivering difficult news and having challenging conversations in the workplace
• Ways to incorporate a coach approach to management
• Coaching-based structures for team member 1:1 meetings
Date to be announced in 2018.   

Contact UWLeadershipdev@uwex.edu for more

information

. 
* Decision-Making in Complex Systems / 60 min.  $99 
(Via Blackboard Collaborate Ultra)

Instructor: Kathleen A. Paris, Ph. D.    Meet Kathleen Paris
Often the most valuable role an academic leader can play in problem-solving is to pose important questions.  Knowing the questions to ask is more important than knowing the answers initially.
In this session, we will revisit some characteristics of complex systems (which all colleges and universities are) and then some helpful questions to ask at each step of the problem-solving process.
Learning Outcomes
Recognize five characteristics of a complex system and discuss how decisions are best made in a systems thinking context.
Identify five types of questions facilitators can ask at appropriate points in the decision-making process.
 Select appropriate questions to ask as the leader at appropriate points in the decision-making process.
---
---
Webinar registration sales are non-refundable. For general registration inquiries please contact the Pyle Center:
Tel:  (608) 265-9585
E-mail:  Pyle Center,