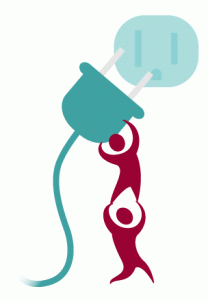 "If your emotional abilities aren't in hand, if you don't have self-awareness…if you can't have empathy and have effective relationships, then no matter how smart you are, you are not going to get very far." –Daniel Goleman

How Does Coaching Work?
Coaching is available to participants who earn the UW Leadership Development Certificate. (four core courses,  plus one elective)
If I Choose to Have a Coach, What Should I Expect?
Coaching is about improving performance. You can continue to work on your leadership development goal or get assistance with a specific organizational challenge from your coach. You are in charge of setting the agenda. Your coach will help you to develop new knowledge, skills, and competencies related to the issue you identify.
Coaching is not therapy. Coaching sessions are not focused on past hurts, relieving pain, or improving your emotional outlook. The emphasis is on action and accountability. Coaching is also not consulting. Clients, not the coach, are the primary source for solutions. Your coach's job is to offer support and assistance to help you generate a plan that is innovative and action based.
How Long Does it Last?
As a UW Leadership Development Program graduate, you can work with your assigned coach for three sessions at no charge. It is a special benefit available only to graduates, and is included as part of your program tuition. Additional sessions can be negotiated with your coach on a fee for service basis, however, the cost for additional sessions is your responsibility.