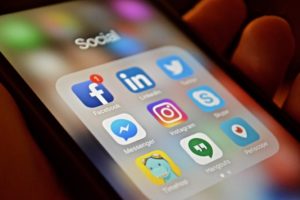 UW Extended Campus social channels–Facebook, Instagram, LinkedIn, and Twitter–are primarily
managed through the Marketing department. Contact us if you have questions about how your program
can use social media, or would like to explore using a new platform. We are happy to help.
If you'd like to connect with a particular UW Extended Campus program on social media you can find
them in our directory.
Getting Started
It's important to understand that social media channels are varied, and can be used to serve different
purposes. Keep in mind that having a profile on every platform is not necessary. We can help you choose
the 1-3 platforms that are the best match for your program and goals.
Here are a few more tips for starting and maintaining a successful social media account for UW Extended
Campus:
Know Your Audience
Marketing will help you research your potential audience before creating any social media pages. Just
because we can create a new social media page doesn't mean we should. In fact, it's a better idea to only
stick to social media platforms that your audience will frequent. Putting time and money into platforms
that prospective students probably aren't on is not worth it.
Research can help answer the question: would maintaining a social media page on this platform allow me
to best reach prospective students?
Stay Involved
If creating a social media page on a certain platform is the right move, signing up for an account is only
the first step. Success won't come immediately–it's essential to have the right components ready when
signing up. Marketing may ask you for:
Profile pictures
A biography
Content, such as photos and articles ready to post
Who you want to follow and interact with
After signing up and implementing the basics of your profile, the main objective should be to stay
involved. It's impossible to grow a following or gain any ROI from social media without staying active.
A great way to achieve this is of course to post regularly, but also interact with followers and similar
accounts. Like, comment and follow those who have similar pages, along with those who already follow
you. By doing this regularly, you can grow your page organically.
Finally, it's also important to define goals for success. What do you want to accomplish with your social
media accounts? Set evaluation points to know how well your social media page is working to achieve
your goals. Whether it be as simple as likes or reach, finding out what can change in order to accomplish
your goals is necessary.
Continue to Assess and Evolve
The social media landscape can change drastically in just a matter of months. With new updates coming
out regularly, it may seem like a platform changes right as you master it. That's why it's important to
work with Marketing to re-evaluate the work you've been putting into social media. By reviewing goals
and evaluation points, you'll be able to notice what is working and what isn't. And with social media
always updating, you'll be able to change what isn't working as the platforms do the same.
You can also use our Social Media Guide for on-going updates and information on best practices, training
resources, and more.