Steve Hetzel is assistant dean of business services for  the UW Extended Campus division that serves as an advocate on behalf of adult students and incubates new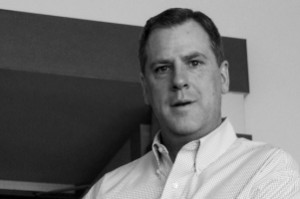 programs and ideas in collaboration with all 26 campuses of the University of Wisconsin System.
Steve is an accomplished financial leader with extensive experience providing expert interpretations on all levels of financial activities, along with sound recommendations essential to managing all facets of financial operations and bringing innovative ideas to market. He has been an integral member of several key University of Wisconsin System initiatives: The Adult Student Initiative focused on increasing educational attainment among Wisconsin adults to the national average by providing online learning opportunities.  Also geared toward adults, the UW Flexible Option, a first of its kind start-up venture, strengthens the connection between education and employment through self-paced, competency-based college options.
Additionally, Steve is adept at working collaboratively across the entire organization to connect accounting and finance with general operations and to bring about positive changes to the organization through educating and training employees, establishing policies and procedures, creating reliable accounting structures, and instituting transparent budgeting, forecasting, and reporting processes.   He is also highly skilled at modeling financial data and creating forward-looking analytical models that have been used to assess organizational operations and ascertain the merits and risks of transactions, financial strategies, and investments in new programming endeavors.
Steve's experience includes working in public higher education and the private sector.  He holds an M.B.A. with emphasis in Managerial Economics from the University of Wisconsin–Whitewater and a B.S. in Accounting from Upper Iowa University.  He is a Certified Public Accountant and Six Sigma Black Belt.