In this news bulletin, read an update on Zoom and about a resource you can use to add videos to courses in Canvas!
Learning Technology Team Leads Transition to Zoom
I reached out to Patrick Wirth, director of the Learning Technology and Media Team at UW-Extended Campus for an update on the wonderful work his team has done on the Zoom transition: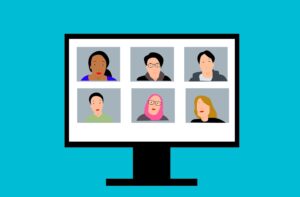 Over the course of summer 2021, UW as a whole moved away from Blackboard Collaborate Ultra (BBCU) to incorporate Zoom as the preferred tool to facilitate live conferencing in Canvas courses. Even though all UW Extended Campus courses are asynchronous, our courses still use live conferencing tools frequently for online office hours, open Q&A sessions, group study sessions, group presentations, and more. This fall, we have helped instructors in almost 40 of our courses successfully make the transition to Zoom. Not only have we offered one-on-one help to instructors needing to learn a new tool, we have created documentation for students and faculty on how to use Zoom in Canvas courses. We are continuing to gather feedback from faculty about this transition to help ensure that the next wave of courses, launching in Spring 2022, are well primed to take advantage of all Zoom has to offer. – Patrick Wirth, Director of Creative Services, UW Extended Campus
After reading the update about Zoom, you might have interest or questions about how you can use it in your course. Reach out to your instructional designer for more information and we will help you find what you need!
New Resource: Films On Demand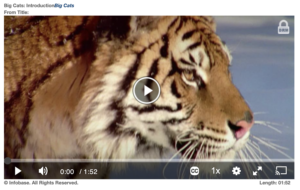 Films On Demand is a collection of video databases that focus on educational and academic content. It offers access to thousands of films, documentaries, and news for streaming on demand. Best of all, you can browse for videos and embed them directly in your course in Canvas. If you're interested in exploring Films on Demand, contact your instructional designer to discuss how to access this exciting new option for adding resources to your course!