Logos
UNIVERSITY OF WISCONSIN EXTENDED CAMPUS LOGO 
The UW Extended Campus logomark was derived from the concept that UW Extended Campus extends the physical boundaries of each UW campus to the borders of the state and beyond. 
Downloads
The logo should be scaled proportionately, graphic elements and tag lines should not be altered out of proportion to logo.
Downloads are available in jpg, png, and svg. A description of usage for each is listed below.
jpg: Solid background for use in web and other digital applications.
png: Transparent background for use in web or other digital applications.
svg: Scalable, vector based image, used as a smaller download size for both print and web applications.
If another specific format is needed, please contact our Media/Creative Services department.
Primary Use Logo(s)
VERSION 1: UNIVERSITY OF WISCONSIN EXTENDED CAMPUS FULL LOGO 
A logo for use with official business documents, UW System representation, Government relations, Dean's office materials, and communications requiring that University of Wisconsin needs to be called out. This version of the logo uses the "University of Wisconsin" ahead of  Extended Campus as a long format of the logo. This version is used for more formal communications from UW Extended Campus, government relations, press kits, business cards, stationery.
Alternative Use Logo(s)
VERSION 2: UW EXTENDED CAMPUS LOGO
This version would be for use in student audience facing materials. Website, marketing materials, any promotional materials. The logo shows impact but yet a balance between UW and the Extended Campus where it centers around Wisconsin, abbreviated from the more formal full logo.
Version 2 should be used when the University of Wisconsin is spelled out in the materials.
Logomark
Primary Use Logo(s)
Logo Positioning Specifications
Clear space is the minimum protected space around a logo that should remain empty (free of text, graphics, and other visual elements) to ensure the logo is seen clearly. The clear space around UW Extended Campus logos is equivalent to the x-height of the word "extended."
In typography, x-height is the distance between the baseline and the top of a lowercase "x" in a given font type, i.e., the mean height of lowercased letters excluding ascenders and descenders.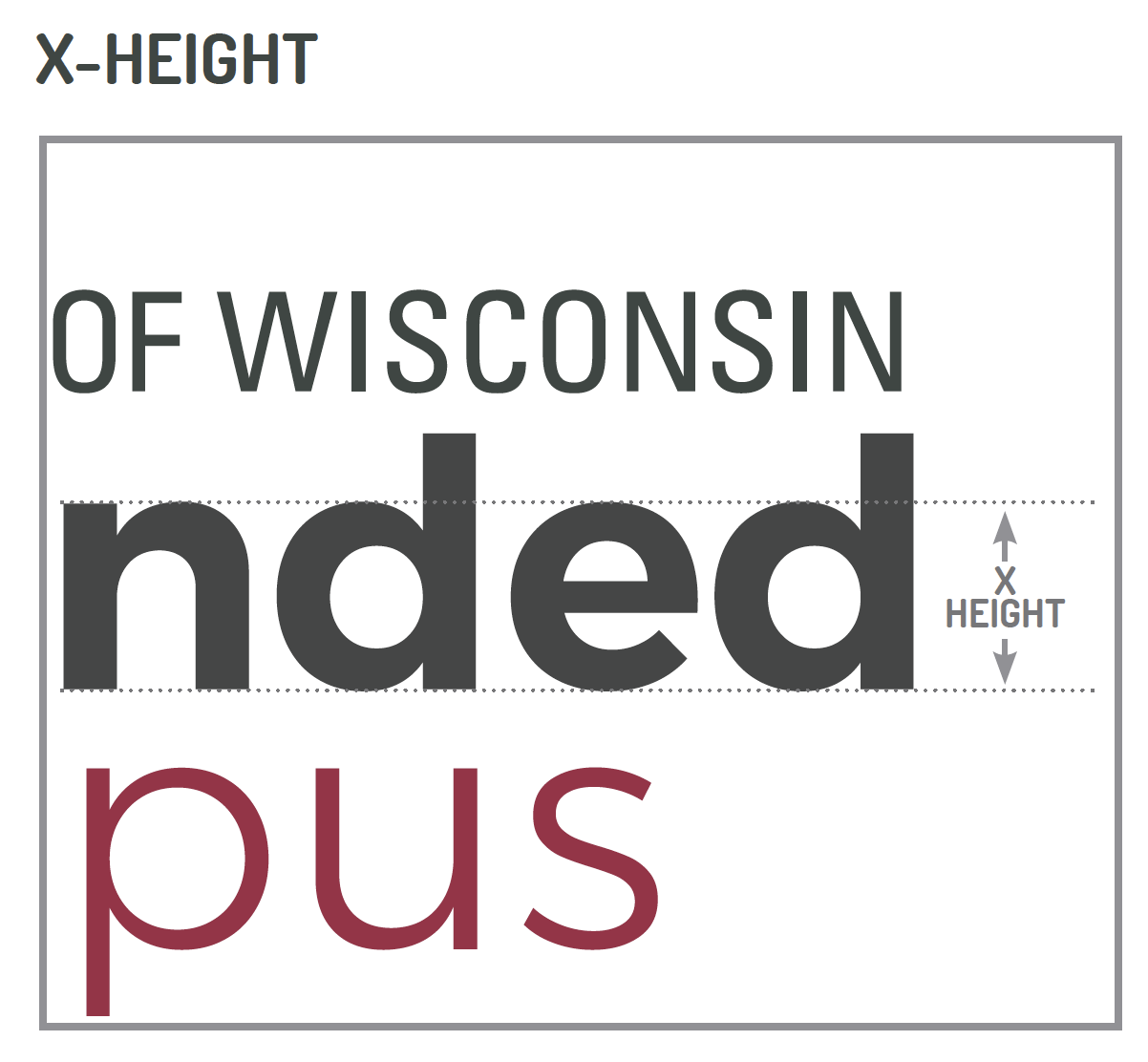 VERSION 1 CLEAR SPACE
The clear space around this logo begins at the edges of the logomark and on the right side edge of "extended."
VERSION 2 CLEAR SPACE
The clear space around this logo begins on at the edges of "UW" and on the right side edge of "extended."

LOGOMARK CLEAR SPACE
The clear space when using the logomark alone should be set at 1/4 of the height all around the logomark. Exceptions should be made for favicons and any smaller use that absolutely can not adhere to the clear space standards.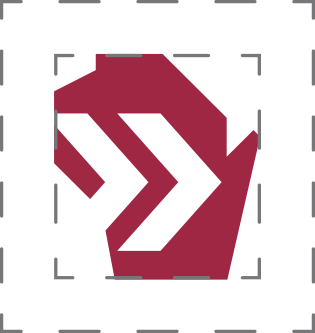 CLEAR SPACE EXAMPLE
The return address on an envelope should be placed just below the clear space of the logo, i.e., a distance of one x-height below the baseline of the logo.